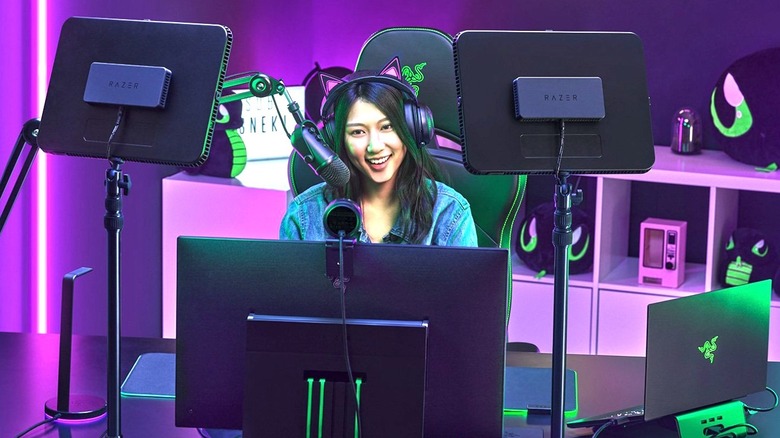 Razer
Creating original content for YouTube or streaming live on platforms like Twitch continue to be very popular means of gaining influence, earning some cash, or both. The market for creators has correspondingly taken off and numerous companies are tapping into the popularity of this segment by creating tools and gadgets to help facilitate this. Razer, which is best known as a gaming brand, has been making content creation tools for gamers who like to stream their gameplay for some time now.
We've previously seen its Stargazer webcam, its Seiren V2 Pro and V2 X microphones, the Kiyo Pro USB camera, and Ifrit headset, which have all been targeted at content creators. The company is ramping things up further with three new products that have really started to round out its range of offerings. If you are already in the Razer ecosystem and are looking to get into streaming or content creation, the company has ensured its new range of products works seamlessly with its hardware and software products like Synapse.
Razer Key Light Chroma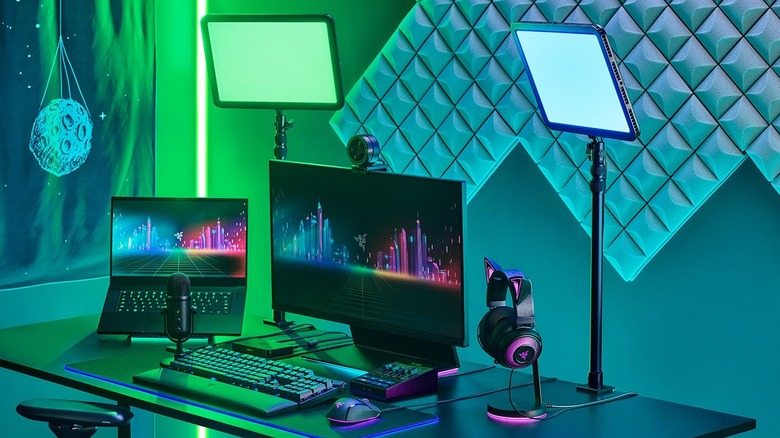 Razer
One of Razer's hallmarks is its Chroma RGB lighting effects. The company has tapped into this expertise to create the new Razer Key Light Chroma system, which bathes creators in lighting effects of their choice to help their presentations look more polished. There are two dimensions to Razer's Key Light Chroma system. 
The customizable light spectrum delivers color at adjustable levels between the 3000 to 7000 color range to achieve a warm, balanced, or cool white hue to complement individual skin tones. The Chroma RGB system supplements this by offering over 16.8 million colors and multiple different lighting effects that can be synced with the Razer Chroma ecosystem. Overall brightness is rated at 2800 lumens and is adjustable from 0-100%. The setup comes complete with a table clamp, pole, and adapter all made from aluminum, so it should prove quite resilient.
The Razer Key Light Chroma system is available now for $299.99.
Razer Seiren BT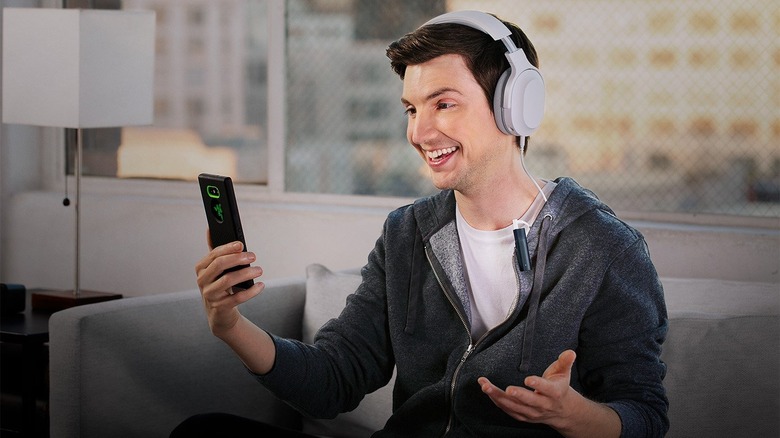 Razer
Razer has a lot of experience making microphones for both gaming and content creation. The new Razer Seiren BT microphone is a clip-on Bluetooth lapel mic that has been designed for use both indoors and outdoors weighing in at around half an ounce. The accessory features an omnidirectional microphone that can capture a user's voice from any direction, eliminating the need to talk directly into the mic and creating more freedom as a result. 
The microphone incorporates built-in AI noise suppression for intelligently filtering out unwanted sounds, plus it comes with both a fur windsock for outdoor use and a foam windsock for indoor settings. A companion app also allows users to control mic monitoring through headphones and adjust sidetone volume to control how much of the mic users can hear. Seiren has been designed to work with any application, so users can connect the mic to their phone and use it with their preferred platforms.
The Razer Seiren BT lapel mic is available now for $99.99.
Razer Audio Mixer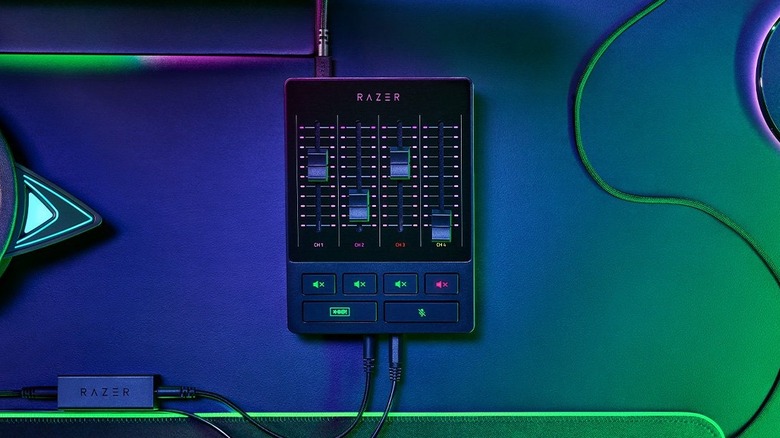 Razer
The Razer Audio Mixer is a first from the company and is designed to be an accessible all-in-one analog mixer for broadcasting and streaming. The mixer features a four-channel interface with a direct line out for a mic and three other channels to get an ideal balance between mic, game, chat, music, or system volumes. Each channel has a dedicated mute button, which does double duty if held down to activate built-in voice modification settings. 
Razer has even built in a fun bleep button for instantly censoring any content that gets a little too tough for some ears. The mixer supports pro-level XLR microphones and can boost output with a pre-amp that adjusts gain from -12dB to 39.7dB at 0.75.dB per step. Thanks to Razer's Synapse software, users can enjoy deeper customization with more advanced mixing settings along with voice settings and additional audio processing.
The Razer Audio Mixer is available now for $249.99.