Meet the petite island that's ideal for adventurers.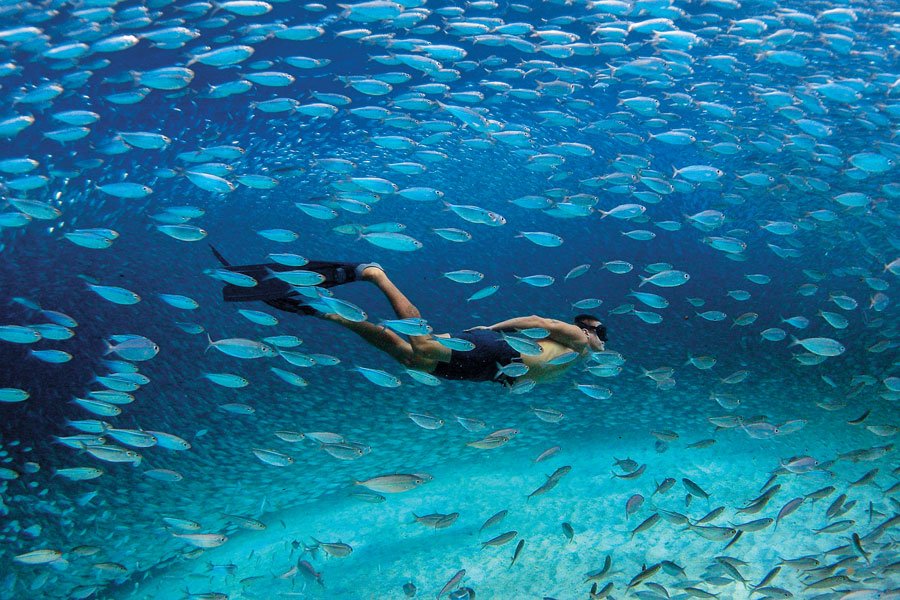 If your idea of a good time on an island vacation involves a lot of lounging in the sand and a drink in your hand, Bonaire probably isn't the destination for you. For one thing, there's very little sand. This isn't by accident; sand can smother a coral reef, and this tiny Dutch Caribbean island fringed by coral and home to the oldest marine reserve in the world is all about protecting its environment.
The good news is, if you, like me, spend a lot of time sitting still for your job and can't imagine doing the same during your vacation, Bonaire is a dream destination. My four-night stay on the 111-square-mile island was pure activity-packed pleasure.
After I picked up a rental car from the on-site Avis (book a pickup truck!), my first stop was to scoop up snorkeling gear from Dive Friends before checking into Senses (rooms from $250), a newish boutique hotel located in the heart of the island's capital, Kralendijk. The mid-century modern decor and infinity pool made for a cushy stay, while the walkability to an excellent pier bar, Karels Beach Bar, breakfast spot Luciano, the fresh seafood lunches at It Rains Fishes, and gelato from Gio's Gelateria & Caffe had the urban dweller in me feeling right at home.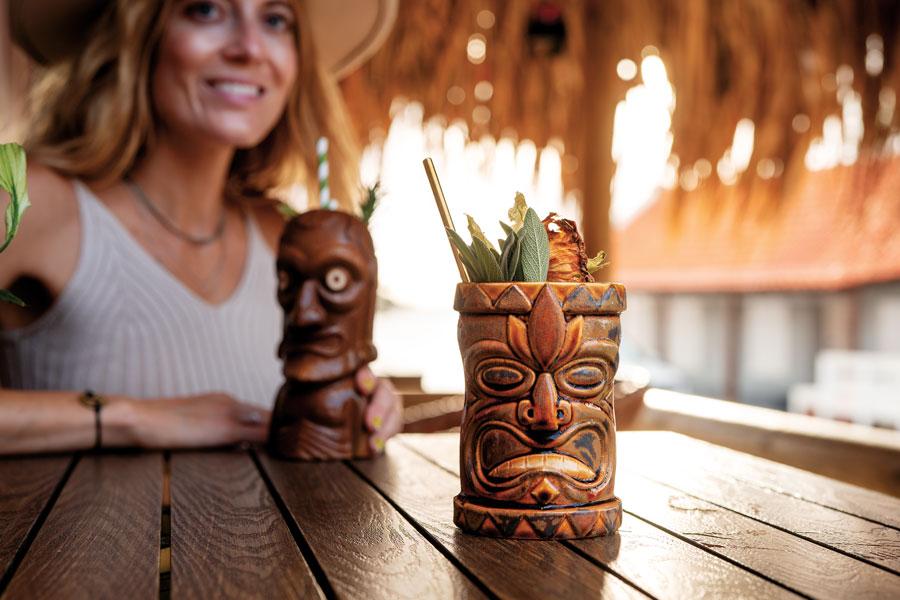 When it was time for an adventure, no destination on the island took more than 30 minutes in the pickup. With more than 85 designated dive sites around the island — the entire perimeter of which is a protected marine park — Bonaire is one of the top diving and snorkeling destinations in the world. When I popped my head underwater for the first time at snorkel site 1000 Steps, I was blown away by the underwater world teeming beneath the calm ocean surface, including tropical fish and a friendly sea turtle.
Above water, there was a day's excursion into Washington Slagbaai National Park, where driving the rock-and-dirt paths was more like off-roading. (My rental truck came in handy!) I saw iguanas, wild donkeys and goats on my way through a forest of giant cacti to the trailhead for Brandaris, the island's highest peak. (While this was pitched as an "easy walking trail," there's some legitimate on-all-fours scrambling up a steep, rocky incline if you want to make it to the top. Once there, however, the spectacular vistas make it all worth it.) After the hike, a drive to the coast within the park took me past wild flamingos to Boka Slagbaai, where I watched cliff divers plunge into the sparkling sea while I cooled my tired feet in the waves.
Bonaire happens to be home to one of the best-preserved mangrove forests in the Caribbean. A tour through the Mangrove Info Center on the island's Lac Bay proved a well-worth-it excursion; our guide not only led our group paddling in kayaks through the "tunnels" beneath the dense canopy, but also took us snorkeling along the gnarled roots to experience the wild and wonderful marine ecosystem. And then there's the island's drive-through wild donkey preserve where a $2.50 bucket of grass pellets made me a herd of four-legged friends.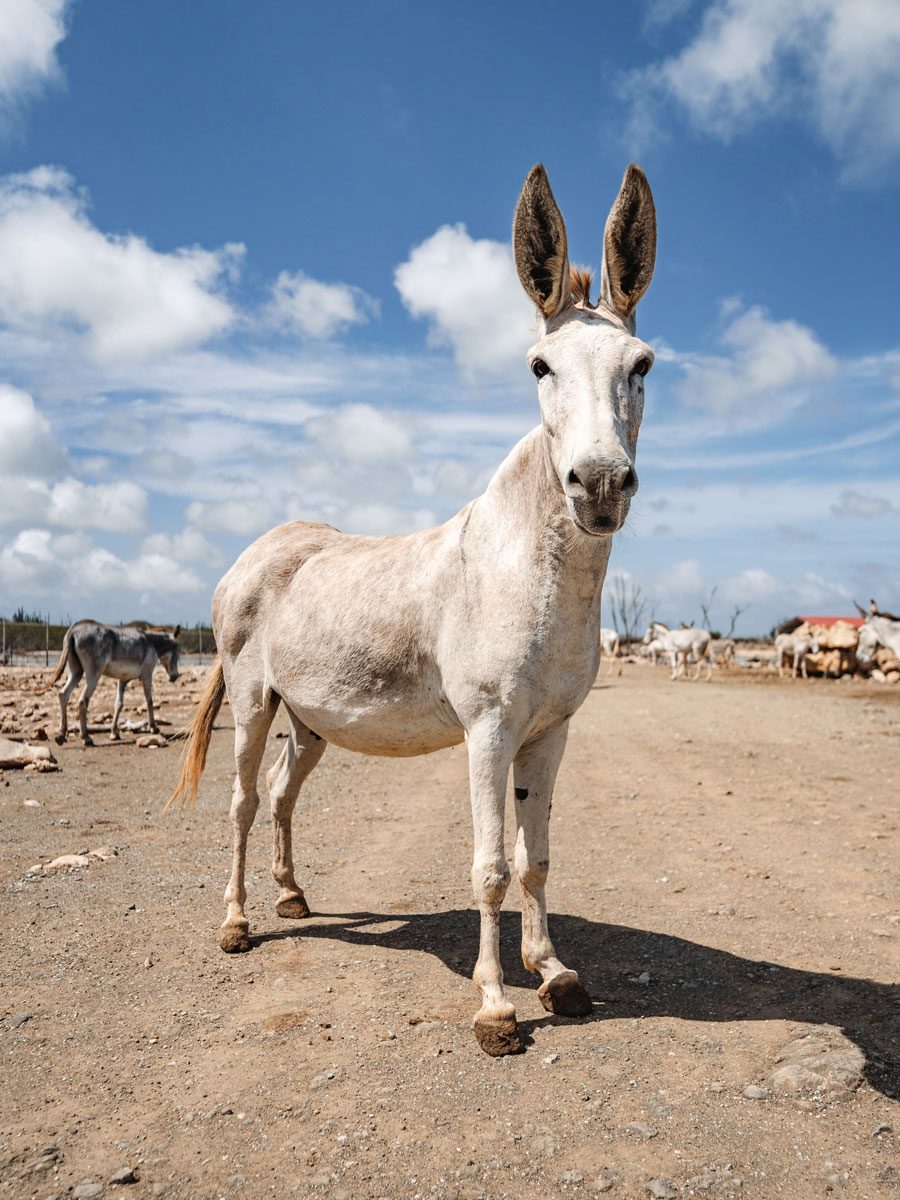 Of course, with all this exploration, I needed to be well-fueled. Between the local goat and iguana stews served with refreshing iced tea at Posada Par Mira, the fine dining at Ingridiënts — where, like a magic trick, flaming bourbon is poured into a wheel of parmesan tableside for the signature truffle pasta — and the charming roadside food truck serving up lionfish and chicken burgers, I didn't have one bad meal.
And when I did finally need a break from all the activity, there was a relaxing five-hour cruise on a catamaran and two nights at Delfins Beach Resort (rooms from $180), where I drank rum-and-Cokes at the swim-up tiki bar, lay on the waterfront chaise lounges, and ate five exquisite courses of Dutch cuisine on-site at the island's hottest restaurant, Brass Boer, founded by Michelin-starred chefs.
Vacation, like life, is all about balance.
>> Click here for more island getaways from Philadelphia.
Published as "Get Outdoorsy in Bonaire" in the March 2022 issue of Philadelphia magazine.
---