In media news today, viewers demand an apology from MSNBC, Rachel Maddow for previous COVID vaccine comments, CNN allows Washington Post's Glenn Kessler to brag about a fact check despite it being widely mocked, and New York Times reporter Taylor Lorenz appears to call America a 'trash country.'
The Economist warned Americans about United States democracy being under threat in their cover for the January 2022 issue. The latest cover for the news publication featured the headline, "Walking away: The Republican Party and democracy," which accuses Republicans of undermining democracy in the United States. 
"Americans fear that their democracy is under threat. Renewal will not happen for as long as Donald Trump remains the Republican leader. But the party can change," The Economist wrote in a tweet promoting the article. 
In one of their emailed newsletters, the publication continued to promote the story with the sponsorship of Huawei. Huawei is Chinese tech giant that has been linked to mass surveillance campaigns by the Chinese Communist Party.
FACEBOOK FACT-CHECKING GROUP ADMITS IT WRONGLY FLAGGED ARTICLE CRITICIZING STUDY ON MASKS IN SCHOOLS 
Washington Free Beacon reporter Matthew Foldi was first to note Huawei's sponsorship of The Economist's newsletter. 
"Insane for @TheEconomist to lecture Americans about democracy in an email sponsored by the Chinese Communist Party's @Huawei spy technology," Foldi tweeted. "China uses @Huaweias a key part of its brutal Uyghur repression."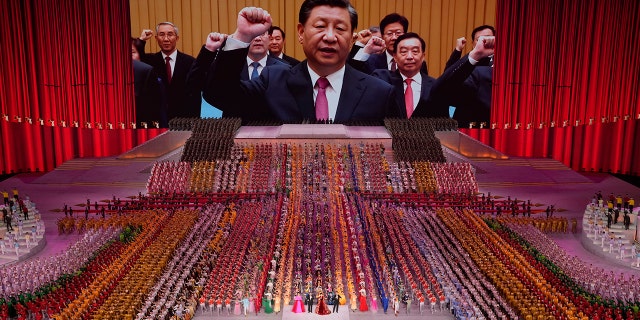 FILE – In this June 28, 2021, file photo, Chinese President Xi Jinping is seen leading other top officials pledging their vows to the party on screen during a gala show ahead of the 100th anniversary of the founding of the Chinese Communist Party in Beijing. An avalanche of changes launched by China's ruling Communist Party has jolted everyone from tech billionaires to school kids. Behind them: Xi's vision of reviving an idealized early era of vigorous party leadership, with more economic equality and tighter control over society and billionaire entrepreneurs.  (AP Photo/Ng Han Guan)
The Biden administration labeled Huawei on December 15 as a "national security threat" for its entanglement with the Chinese Communist Party (CCP). An investigation linked the company to mass surveillance campaigns after several documents were leaked to the Washington Post which proved more extensive ties to the CCP than initially realized. The National Security Council has since considered Huawei a risk to national security. 
"I don't have a comment on the specifics of this report but President Biden and the administration continue to believe Huawei is a national security threat," a National Security Council spokesperson told Fox. "That is why it remains on the entity list and why this administration designated it under E.O. 14032 for operating in the defense and related [material] and/or surveillance technology sectors of the PRC economy."
FOX NEWS DOMINATES NEWS-HEAVY Q4, OUTDRAWING CNN AND MSNBC COMBINED IN KEY CATEGORIES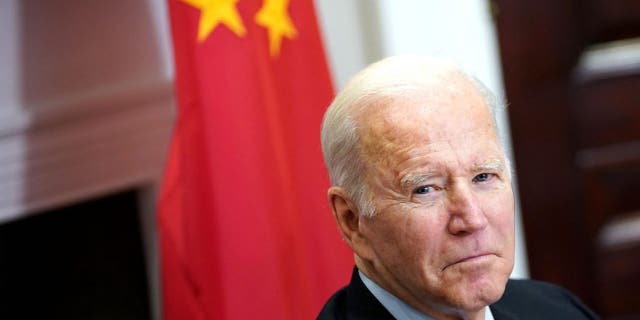 US President Joe Biden meets with China's President Xi Jinping during a virtual summit from the Roosevelt Room of the White House in Washington, DC, November 15, 2021. (Photo by MANDEL NGAN / AFP) (Photo by MANDEL NGAN/AFP via Getty Images) (Photo by MANDEL NGAN/AFP via Getty Images)
CLICK HERE TO GET THE FOX NEWS APP
Huawei denied the connections raised by the investigation, but many countries including the United States have continued to ban or limit the trade of Huawei products to mitigate security threats.
President Biden's administration has also come under fire in September for allowing the release of Huawei CFO Meng Wanzhou after she was detained for fraud charges. In December, Biden's nominee to the Department of Commerce (DOC) Thea Kendler also signed an agreement that cleared Wanzhou of all charges.