2 hr 8 min ago
US defense official denies Russian claims, says "majority" of Ukrainian air fleet "still intact and operable"
From CNN's Ellie Kaufman and Jeremy Herb
The "majority" of the Ukrainian air fleet is still "intact and operable," a senior US defense official told reporters on Wednesday.
"They do have fixed-wing aircraft available to them, still the majority of their fleet is still intact and operable," the official said, adding that the airspace over Ukraine remains "contested."
The official said the reason the airspace over Ukraine remains "contested" is because Ukraine's air defense system "remains viable" and "effective."
The Russian Ministry of Defense claimed Wednesday that 90% of Ukrainian military airfields are now out of action.
"There are practically no trained Ukrainian pilots of the first and second class left. To date, only single attempts to sorties by combat aircraft of the Ukrainian Air Force have been recorded," MOD spokesperson Igor Konashenkov said in a video message.
The US official said, "Russians have surface-to-air missile umbrellas that virtually cover the whole country."
On the proposal for Poland to provide MiG-29 aircraft to Ukraine, the official said those kinds of deals are the "sovereign decision" of each nation that decides to do something like that. 
"If another nation wants to consider the provision of aircraft, I mean that's a sovereign decision they can make and they should make on their own and in consultation with Ukraine," the official said.
1 hr 23 min ago
The United Arab Emirates will encourage OPEC to consider higher oil production levels, ambassador says
From CNN's Becky Anderson and Mostafa Salem
The United Arab Emirates' ambassador to Washington, Yousef Al Otaiba, told CNN that the UAE favors "oil production increases and will be encouraging OPEC to consider higher production levels."
"The UAE has been a reliable and responsible supplier of energy to global markets for more than 50 years and believes that stability in energy markets is critical to the global economy," he said.
The UAE had, last week, committed to the same oil production levels with Russia vis-à-vis the OPEC+ agreement. Otaiba's comments signal, possibly, a change in Emirati policy from stabilizing oil production to an increase in oil production — and therefore helping decrease soaring energy prices. The UAE Ministry of Energy and Infrastructure has not released a statement at the time of this writing. 
Meanwhile, the UAE is also working with the US to schedule a call between US President Joe Biden and Abu Dhabi Crown Prince Sheikh Mohamed bin Zayed, an Emirati foreign ministry spokesperson told CNN on Wednesday.
Saudi Arabia and the UAE are global oil producing powerhouses, capable of increasing production to decrease soaring energy prices caused by Russia's invasion of Ukraine. 
Despite the price hikes, both countries recommitted last week to the OPEC+ oil production agreement with Russia. Both countries have also ​declined to give an outright condemnation of Putin's invasion. 
US Secretary of State Antony Blinken said Wednesday the US shares "very important interests" with Gulf countries, including global energy supplies, "and we've had very constructive engagements with those interests in mind."
Blinken noted recently-announced "Emirati support for increased production when it comes to OPEC+, which I think is an important thing to stabilize global energy markets, to make sure that there remains an abundant supply of energy around the world."
The Gulf countries are close US allies, and most recently, the UAE received additional US military ​defensive support to help them against Houthi threats from Yemen. But the UAE has called on the US to re-designate the Iran-backed militia on the Foreign Terror Organization list, which the US has yet to do. 
The relationship between the US and the UAE is currently "under a stress test" the Emirati ambassador to the US said in a forum last week.
CNN's Jennifer Hansler contributed reporting to this post.
2 hr 57 min ago
US defense official says Russia has launched 710 missiles against Ukraine and forces are now outside Kharkiv
From CNN's Michael Conte
Russia has launched 710 missiles against Ukraine since the start of the invasion, and Russian forces have gotten closer to the cities of Kharkiv and Mykolaiv, according to a senior US defense official.
Russian forces gained 20 km (or 12 miles) in the last day and are just outside Kharkiv now, said the official. Additionally, Russia is about 15 km (9 miles) to the north of Mykolaiv.
There have been "no significant movements" by Russian forces towards Kyiv or Chernihiv, though there continues to be "a lot of fighting" near Chernihiv, said the official
3 hr 5 min ago
UN says at least 500 people have been killed since the Russian invasion of Ukraine began
From CNN's Sharon Braithwaite in London 
At least 516 civilians have been killed in Ukraine since Russia began its invasion on Feb. 24, the Office of the UN High Commissioner for Human Rights said in its latest update on Wednesday.
This is an increase of 42 deaths compared to the previous update on Monday.  
About 908 civilians have also been injured, the UN said Wednesday. 
"Most of the civilian casualties recorded were caused by the use of explosive weapons with a wide impact area, including shelling from heavy artillery and multi-launch rocket systems, and missile and air strikes," the UN said.
The actual figures "are considerably higher, especially in Government-controlled territory and especially in recent days, as the receipt of information from some locations where intense hostilities have been going on has been delayed and many reports are still pending corroboration," it added. 
The UN said that the increase in figures compared to the previous one "should not be attributed to civilian casualties that occurred on 8 March only, as during the day OHCHR also corroborated casualties that occurred on previous days." 
3 hr 11 min ago
Papa John's suspends all corporate operations in Russia
From CNN's Matt Egan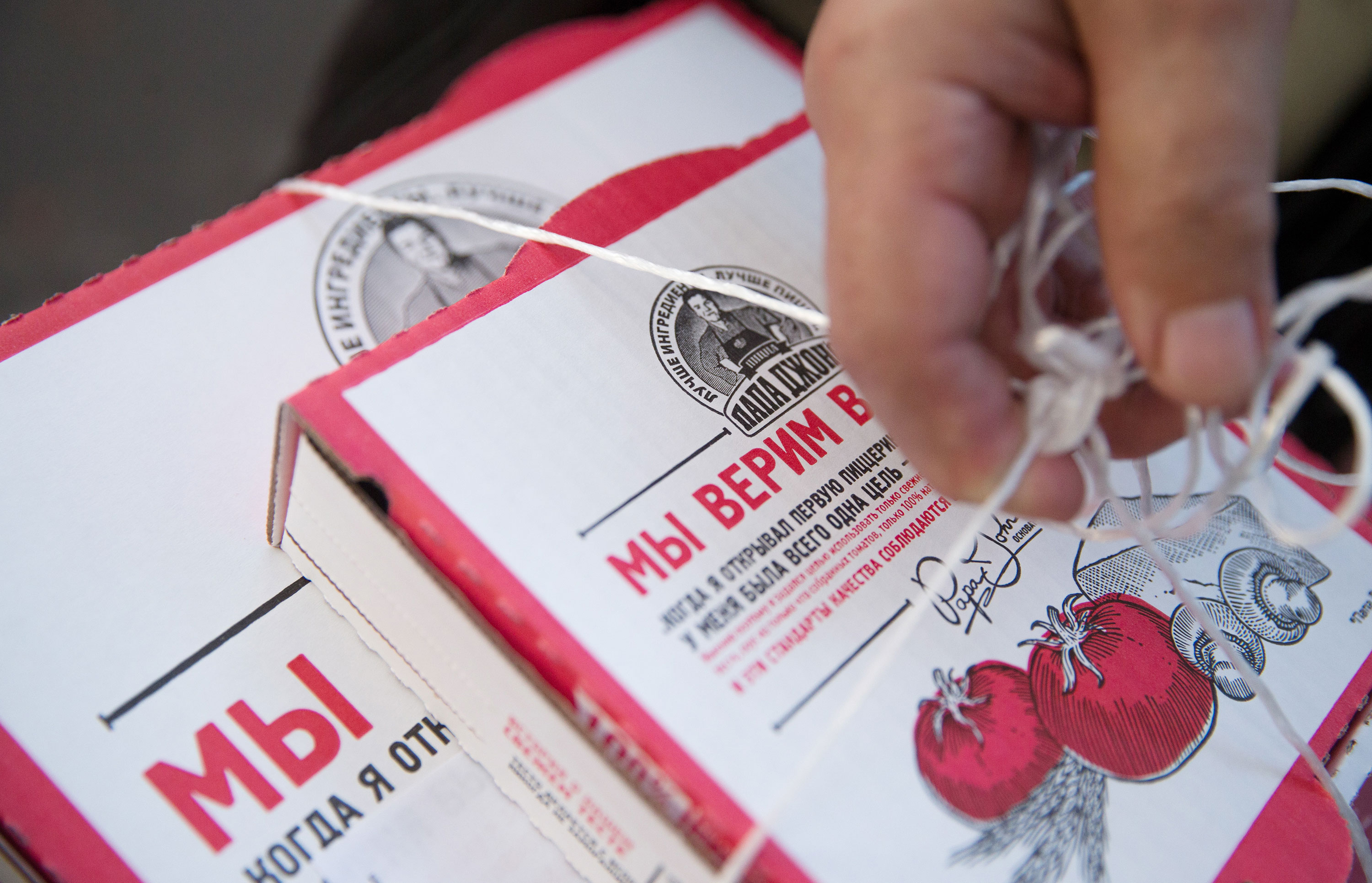 Papa John's International announced Wednesday it has suspended all corporate operations in Russia, adding to a long roster of Western brands distancing themselves from Moscow following the invasion of Ukraine.
Up until now, Papa John's had been among a shrinking group of major Western companies with a presence in Russia to keep its business intact there despite the outcry over the war in Ukraine. 
Papa John's said it has stopped all operational, marketing and business support to, and engagement with, the Russian market. However, the Papa John's brand will still exist in Russia. 
The company said all of its restaurants in Papa John's are owned by independent franchisees and a master franchisee that controls operations and provides supplies and ingredients. 
Papa John's said it is not currently receiving any royalties from these franchised stores in Russia and does not own or operate any restaurants in Russia. 
"Papa John's stands with much of the globe in condemning aggression and violence," the company said in a statement. "We hope for a peaceful resolution to the crisis in Ukraine, which today is hurting millions of innocent people, who are losing their homes, communities and people they love."
Here's a list of the companies that have said they are pulling back from Russia.
3 hr 24 min ago
Evacuation of some Kyiv suburbs has been abandoned, local authorities say
From CNN's Tim Lister in Kyiv
Local authorities in a town close to Kyiv that has been under attack for more than a week say that efforts to evacuate people to safety Wednesday have failed.
Ukraine and Russia had agreed what was called a "green corridor" to help thousands of people still trapped on the northern outskirts of the capital.
Two of the districts in that corridor are Bucha and Hostomel.
The city council of Bucha said that 50 buses had been blocked by the Russian military in nearby Stoyanka. 
"They do not allow the convoy to pass," according to the city council.
"The evacuation has been thwarted! It is impossible to evacuate residents from Bucha and Hostomel today," the council said.
CNN teams observed hundreds of residents from other districts around Kyiv where there has been heavy fighting arrive at a collection point to the west of the city aboard scores of buses.
3 hr 31 min ago
Germany says help for Ukraine will not include fighter jets
From CNN's Lindsay Isaac
Germany will not be sending fighter jets to Ukraine to help in its defense against the Russian invasion, German Chancellor Olaf Scholz said Wednesday.  
Speaking alongside Canadian Prime Minister Justin Trudeau in Berlin, Scholz said that a military solution to the war in Ukraine "makes no sense" and urged for a diplomatic solution. 
Germany has provided humanitarian aid, equipment and some weapons "but otherwise we have to think very carefully about what we are doing now and that certainly does not include fighter jets," he said. 
In the US, the Pentagon has dismissed a proposal from Poland to transfer its MiG-29 fighter jets to the United States for delivery to Ukraine.
Pentagon press secretary John Kirby said in a statement that the Pentagon did not believe Poland's proposal was "tenable," just hours after Polish officials released a statement saying the government was ready to deploy all of its MiG-29 fighter jets to US Air Force's Ramstein Air Base in Germany so they could then be provided to Ukraine in its fight against Russia.
4 hr 18 min ago
Dutch prime minister: Impossible for EU to completely cut off Russian gas and oil
From CNN's Niamh Kennedy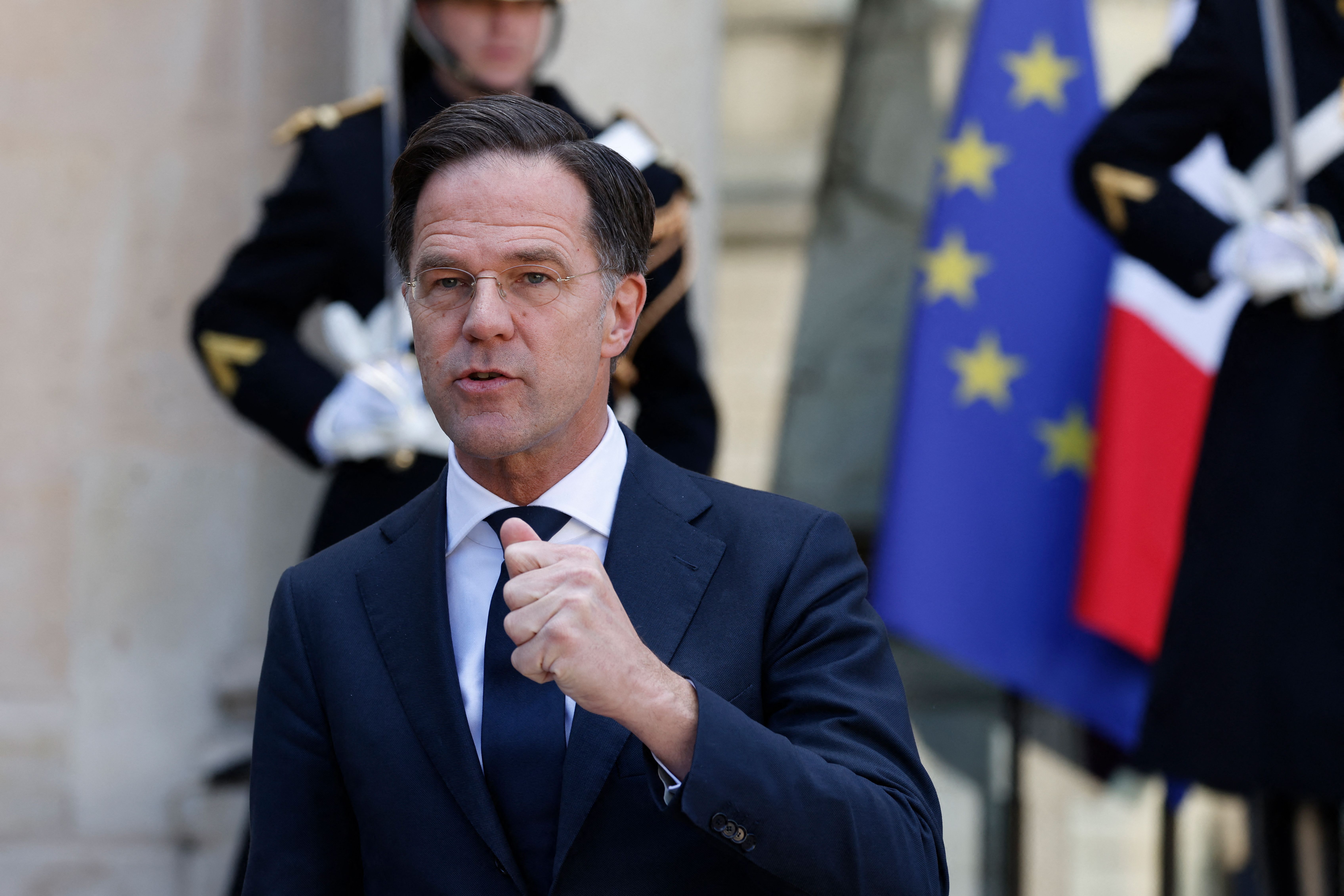 It is "not possible" for the European Union to cut off its supply of Russian oil and gas completely, warned Dutch Prime Minister Mark Rutte.
"We have to discuss our vulnerabilities in terms of our dependency on Russian oil and Russian gas. I will not plead to cut off our supply of oil and gas today from Russia," Rutte said in a joint news conference with his French counterpart in Paris on Wednesday.
The bloc needs the Russian supply, Rutte stressed, calling it "the uncomfortable truth."
On Tuesday, the EU announced its plans to cut Russian gas imports by two-thirds this year and eliminate its overall need for Russian oil and gas "well before 2030." 
Rutte added that the bloc's sanctions against Russia are "pointed" at the Russian leadership, not the people.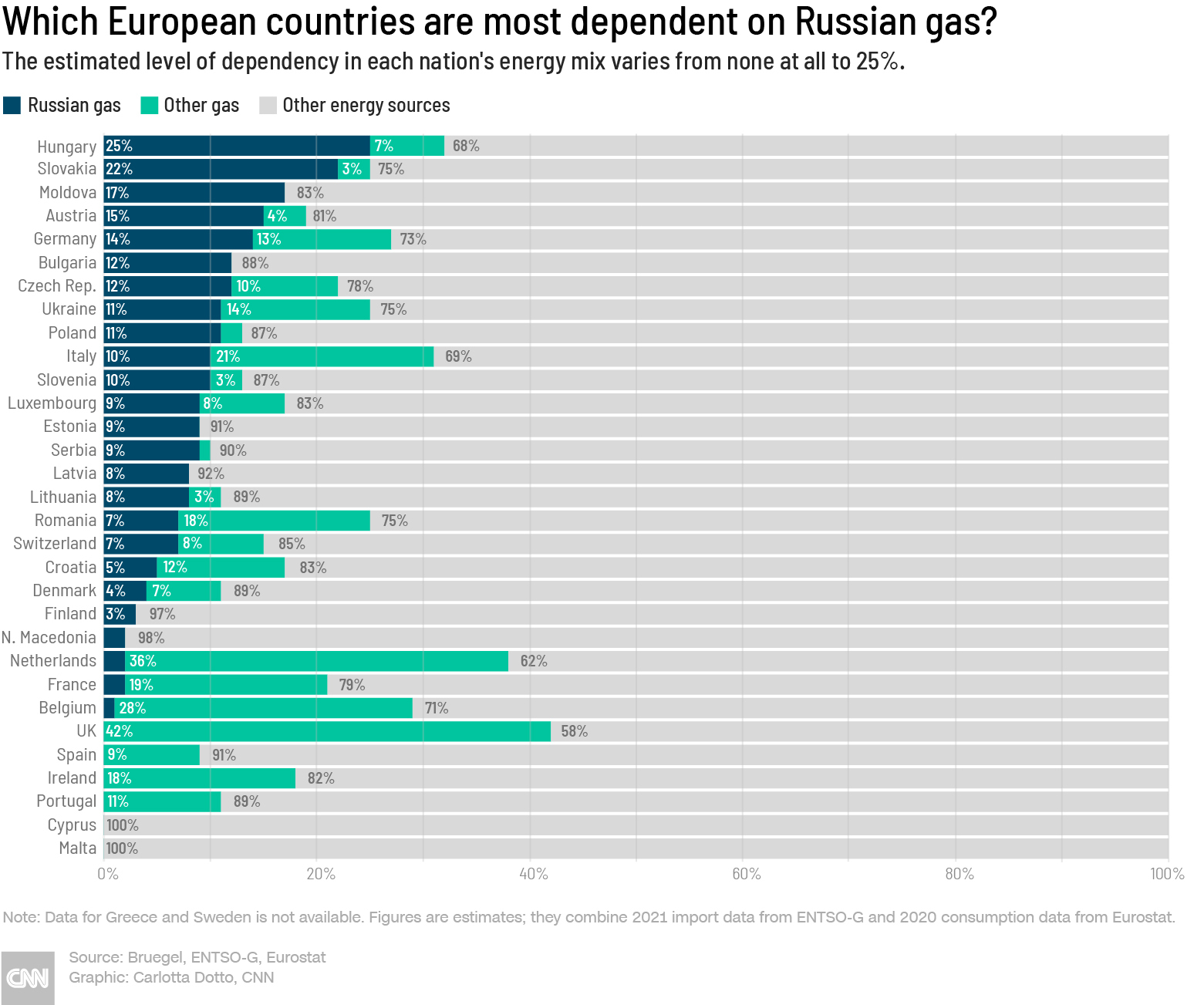 3 hr 47 min ago
Retired US and European military leaders advocate for advanced air defenses for Ukraine
From CNN's Kylie Atwood and Peter Bergen
A group of senior retired US military officers and former chiefs of defense of three Eastern European countries are advocating for supplying the Ukrainian military with air defense capabilities to defend against attacks by the Russian air force, according to an open letter obtained by CNN.
Supplying the Ukrainians with such weaponry would be effective in allowing them to shoot down aircraft or missiles in their airspace, and it is something that Ukrainians have specially asked the US and western countries to provide.
"The purpose of this letter is to urge, in the strongest possible sense, immediate action to provide the Ukrainian Armed Forces with a viable mid- and high-altitude air defense capability. They need immediate reconstitution of their capability to defend themselves against air attacks from the Russian Air Force," the retired military officials write. "We cannot stand idly by and wish them well as Russia prosecutes an unrestricted campaign of destruction on the Ukrainian government, its infrastructure, and its people."
This move should would stop short of creating a no-fly zone, which the US and NATO have so far resisted supporting due to concerns that this could embroil the alliance in a war with a nuclear-armed power.
Earlier this week 27 foreign policy experts published an open letter calling on the Biden administration and the international community to establish a limited no-fly zone in Ukraine surrounding the humanitarian corridors.
The retired military leaders say that NATO's decision to reject a no-fly zone was "devastating to the Ukrainian government and people's morale." They go on to assert that supplying the mid- and high-altitude air defense capability would prevent the Russians from dominating Ukrainian "airspace while delivering devastation of Ukraine's cities."
They note that, "Some nations have air defense systems similar to those which were previously destroyed in the opening days of the Russian campaign. Those nations could transfer existing stocks of Soviet-era and Russian-produced weapon systems to include radars. Other nations can purchase them on the international market and expedite their delivery to Ukraine."
This proposal may have a better chance of success than implementing a no-fly zone because supplying the Ukrainian military with advanced air defense capabilities, 
The Ukrainians already have some S300 missile systems — which are a type of air defense — which means they are trained in operating these. The Croatians and few either other NATO nations have S300s in their inventory. 
Turkey could use this an opportunity to offload the S400s they bought from Russia, which was a purchase that created deep tensions within the NATO alliance. 
The letter's signatories: They include General Phillip M. Breedlove, former Supreme Allied Commander Europe, and General Sir Richard Shirreff, former Deputy Supreme Allied Commander Europe.
The former chiefs of defense of three Eastern European countries also signed on to the letter Lieutenant General Raimonds of Latvia; Lieutenant General Vytautas Jonas Žukas of Lithuania, and General Riho Terras of Estonia.
A number of key former leaders of US Special Operations Forces also signed the letter including Lieutenant General John F. Mulholland, former Deputy Commander, Special Operations Command, Vice Admiral Sean Pybus, former Deputy Commander, Special Operations Command; Lieutenant General Francis M. Beaudette, former Commanding General, Army Special Operations Command, and Major General Michael S. Repass, former Commander, Special Operations Command Europe.
CNN military analyst, Lieutenant General, Mark P. Hertling, was also a signatory to the letter.
More background: Their letter comes just a day after the  Chair of Ukraine's Parliament requested surface-to-air defense systems, no-fly zones over critical areas and fighter jets for Ukraine in a letter to US lawmakers on Tuesday, according to the letter reviewed by CNN. 
The chair, Ruslan Stefanchuk, said that there is a need for "military assistance suitable for countering Russian attacks and military advances," citing the Iron Dome as one example of the military equipment that Ukraine needs. 
When asked about providing this type of additional military assistance to Ukraine State Department Undersecretary for Political Affairs, Victoria Nuland, told lawmakers that some of it could be possible but cited challenges with certain highly advanced equipment. 
"I would only say with regard to Iron Dome, you can't just, you know, snap your fingers and you have an Iron Dome. It takes training, it takes the ability to emplace it and all of those kinds of things. But there are other things on your list, on their list, which we think that we can do," Nuland said. She added that she could get into more detail in a classified setting. 
Read the full letter below: