ARTICLE HIGHLIGHTS
Yellowstone star Cole Hauser's Rip Wheeler has been loyal to John Dutton since he was a teenager.
In season 4, John Dutton (Kevin Costner) asked Rip and Beth to move into the lodge so he could have his family under one roof.
Beth and Rip are both uncomfortable with the move, but for different reasons.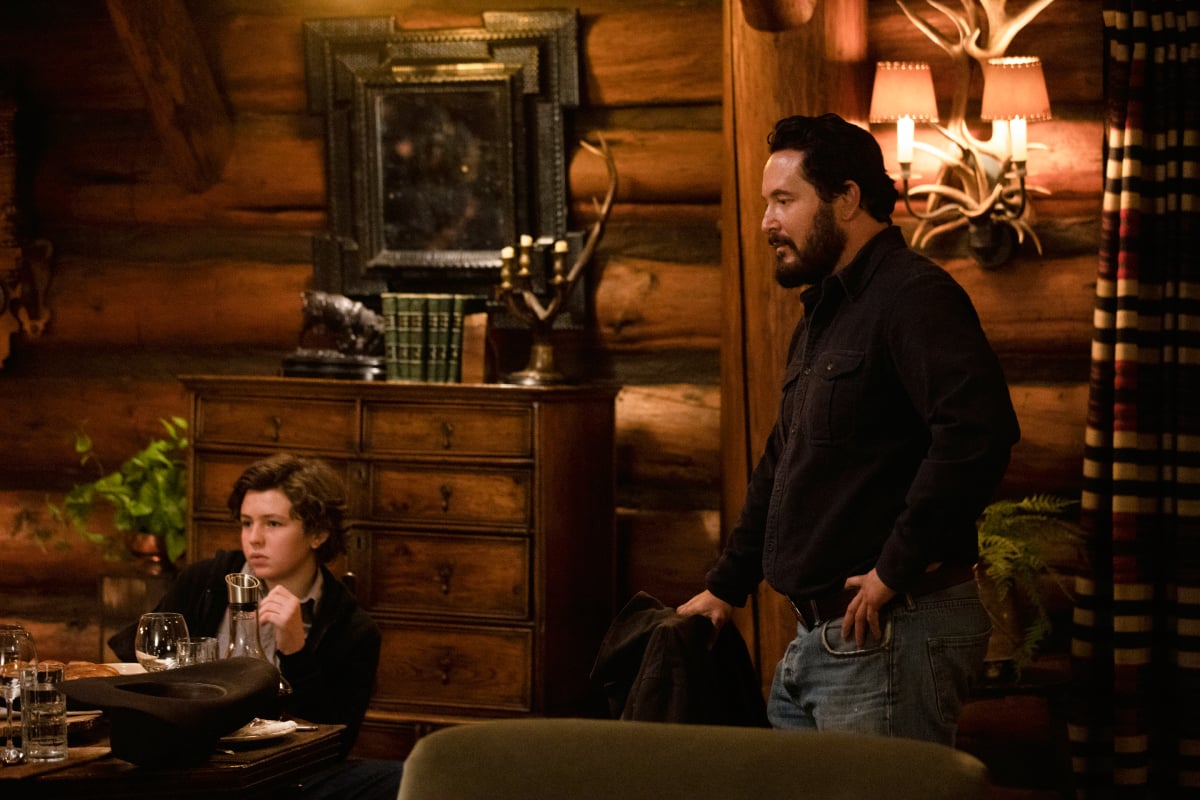 Yellowstone season 4 has been an interesting one for Cole Hauser's Rip Wheeler. The ranch enforcer got caught up in a season-long bunkhouse feud, his fiancée brought a troubled teenager into their home, and John Dutton (Kevin Costner) invited him to live in the massive Dutton lodge.
According to Hauser, Rip is "uncomfortable" with the idea of moving into the Dutton home with his newly-formed family. After all, Rip's a guy "who's eaten by himself for 30 years."
Rip Wheeler has been loyal to John Dutton and the Yellowstone Ranch since he was a teenager
Rip ended up on the Dutton ranch when he was a teenager after a family tragedy. His abusive father killed his mom and brother, which led to Rip killing his father. But instead of ending up as a ward of the state, John Dutton took Rip in and gave him a second chance at life.
RELATED: 'Yellowstone' Season 4: Kelly Reilly and Cole Hauser Don't See Eye-to-Eye on Beth and Rip's Future
As he grew up on the ranch (and lived in the bunkhouse), Rip became extremely loyal to John. He also fell for John's daughter Beth (Kelly Reilly). The couple had an on-again/off-again romance for years. But in recent seasons they finally settled down with each other, and made their love story official with an engagement. As their romance continues to flourish, John has accepted that Rip is an official part of the family.
John Dutton invites Rip Wheeler to live in the family's lodge
Rip's loyalty to John and the ranch goes beyond the land, the cattle, and his family. Rip is the enforcer who keeps the bunkhouse in check and handles all of the Dutton enemies through any means necessary.
After everything Rip has done for John and his family — and now that he's engaged to Beth — John has decided that now is the perfect time for his right-hand man to move into the lodge.
"You know the lodge is where family belongs," John said to Rip, who responded with a blank stare. "Didn't sound like a question, did it?"
"Are you asking us to come live up there?" a stunned Rip asked. To which John quickly replied, "That's what I'm asking."
'Yellowstone' star Cole Hauser admits Rip is 'uncomfortable' with living at the lodge
Rip, Beth, and Carter (Finn Little) immediately moved into the lodge after John made his offer. But, it didn't take long for Yellowstone fans to discover that Rip was struggling with the change. They had a disastrous first dinner at the family table, thanks to Beth. And Hauser says there are a few reasons why things aren't going well.